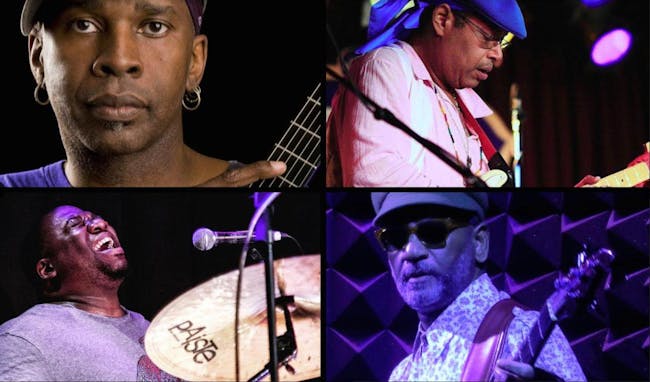 Vernon Reid's Band of Gypsys Revisited
Soul Cannon
$25.00 - $27.00
Sales Ended
Vernon Reid's Band of Gypsys Revisited 10/30 performing a re-interpretation of the 1970 classis Jimi Hendrix album!
Recorded live at The Fillmore East in New York City N.Y. on December 31st, 1969 & January 1st, 1970, the Band of Gypsys debut recording consisted of six tracks released to the public on March 25th, 1970 – close to fifty years ago. That vinyl record established the template for the Funk & Roll genre.
The re-releases, with new tracks & multiple versions of the six tracks from the Fillmore shows, illuminated that Jimi Hendrix, Billy Cox, and Buddy Miles never played a tune the same way twice, breaking away from the "note-by-note" live renditions prevalent in Pop & Rock hit songs at that time. This "breaking away" also highlighting BOG's use of improvisational interplay within the Pop/Rock song structure, which up to that time, had usually been exercised by Jazz musicians.
The Vernon Reid Band of Gypsys Revisited Band (VR-BOG-RB) have known each other since 1985, sharing the stage in bands such as the Screaming Headless Torsos, Yohimbe Brothers, Burnt Sugar the Arkestra Chamber and The Black Rock Coalition Big Band.
Thirty-three years later these four riff-loving Playas are fusing to groove once again.
Vernon Reid's Band of Gypsys Revisited Band is:
VERNON REID - guitar & vocals (Living Colour, Masque, Yohimbe Brothers, Burnt Sugar Arkestra)
ANDRÉ 'DRÉ GLO' LASSALLE - guitar & vocals (Lady Miss Kier, Eye & I, Burnt Sugar Arkestra)
JAMES 'BISCUIT' ROUSE - drums & vocals (Miss Lauryn Hill, Screaming Headless Torsos, Vivian Green, Burnt Sugar Arkestra)
JARED MICHAEL NICKERSON - bass & vocals (The The, Charlie Musselwhite, Burnt Sugar Arkestra, Yohimbe Brothers)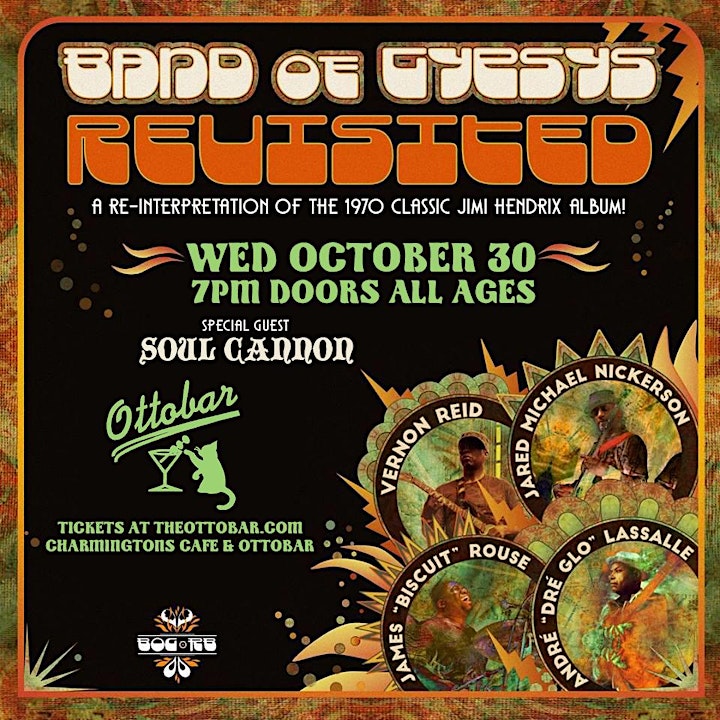 Venue Information:
Ottobar
2549 North Howard Street
Baltimore, MD, 21218