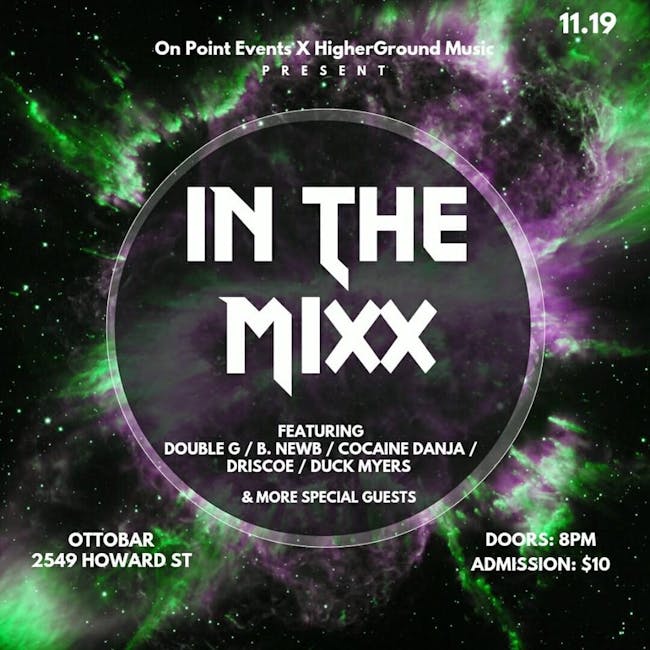 On Point Events and Higher Ground Music
In the Mixx Vol. 2
On Point Events & HigherGround presents In The Mixx #2
On Point Events & HigherGround present the 2nd installment of In The Mixx. This event is to showcase the many different types of hip-hop artists in and around Baltimore.
Come see performances by artists like:
- Double G
- B. Newb
- Cocaine Danja
- Driscoe
- Duck Myers
And more SURPRISE special guests....
Sounds by: @alienood777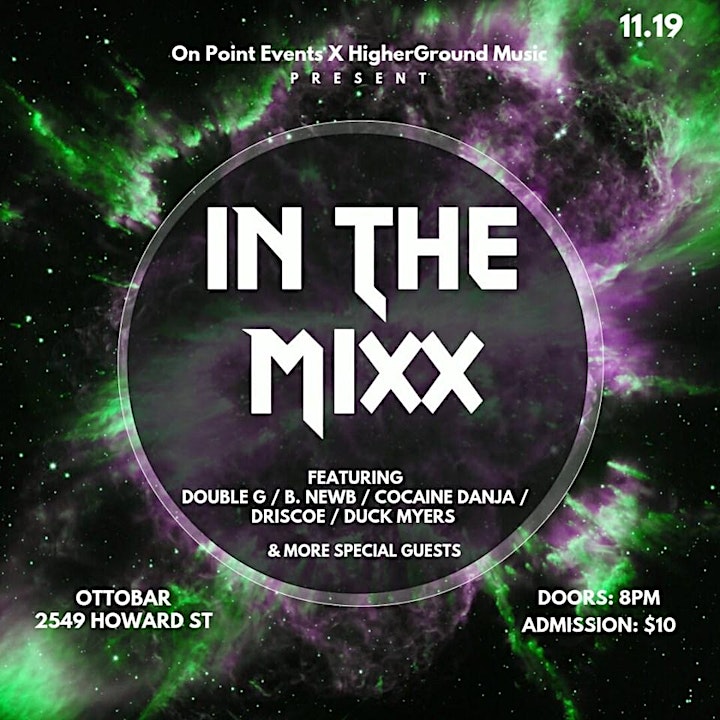 Venue Information:
Ottobar
2549 North Howard Street
Baltimore, MD, 21218