Second Saturday Shit show- VIRTUAL show!
The event can also be seen at this Zoom link —)
https://us02web.zoom.us/j/168981479?pwd=b241ZjNrM0l6YTFUTEpZYTYyS0RLZz09
Password: 707651
Password: 412567
Zoom can be accessed by your phone or computer!
How do I setup an account?
Below is a quick 2 minute tutorial if you don't have one yet! (Create an account as soon as possible if you don't have one! )
https://www.youtube.com/watch?v=qsy2Ph6kSf8
The Second Saturday Shit Show returns for the 2nd virtual edition and the line up is stacked lineup entertainers!!
We will be streaming from the Ottobar Facebook Page and on zoom link below at bottom.
FREE show that beings: 7:30PM
*Kim Callaghan returns to the show she helped found 8 years ago when she went by Kim Ambrose.
*Local favorite (who was scheduled to headline the real Shit Show) Howard G Gaskins
*Comedian and actor Shane Torres www.shaneisacomedian.com - Comedy Bang! Bang! ComedyCentral
*Comedian and journalist Jill Gonzalez joins us from NYC
* Garrett Hardy Harvest comedian and entrepreneur (Hardy Horder - IG @Hardy_Hoarder
*Joe Robinson 98 Rock Baltimore sports personally and one of the creative force behind Die Laughing Productions joins us for an interview
*local comedian and educator Bryan Preston
*DC based philosopher / comedian Petey Steele
***Music and song and conversation from Peter Muth and Tup Ricig from TrumpBeatles and the new podcast "Famous for this Podcast"
We will be streaming from the Ottobar Facebook Page and on zoom link below at bottom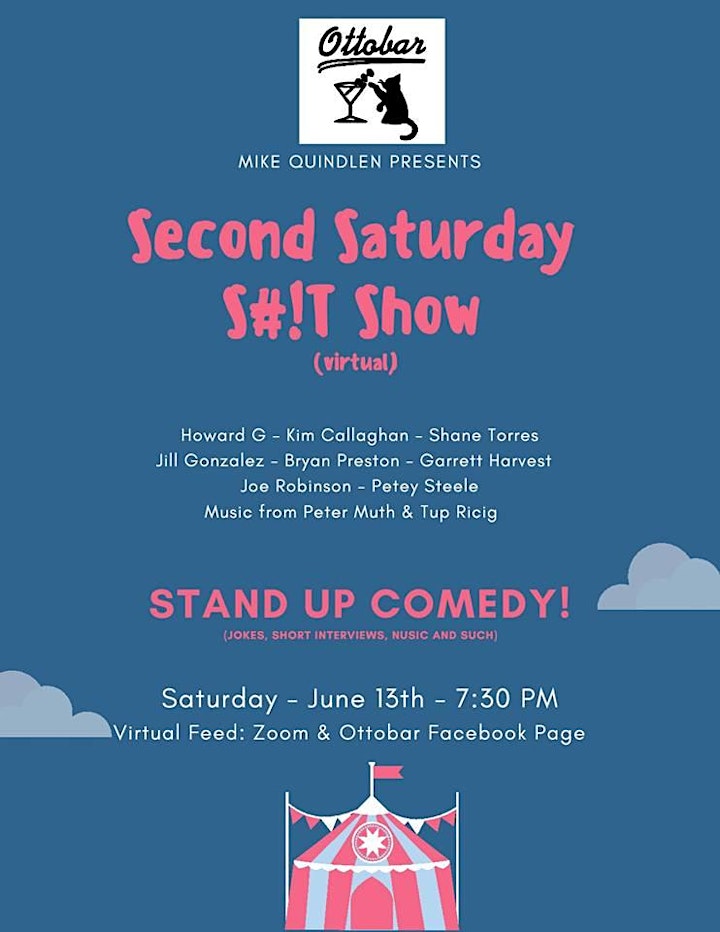 Venue Information: