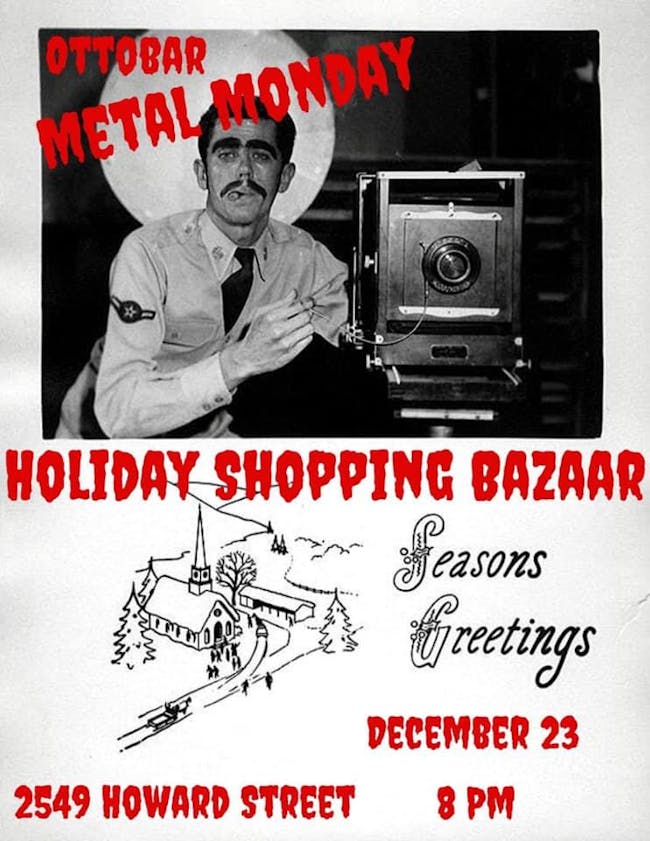 METAL MONDAY- SPINNING THRASH, DEATH, STONER, BLACK, NOISE, CLASSICS & MORE!
It's the Monday before Christmas, and you've neglected to shop for that special someone; YOURSELF! So, treat yourself to some new music to bang through the holidays, and check out the wares from some local vendors!
Fruit Leather
https://instagram.com/fruitleathershop
&
https://www.etsy.com/shop/fruitleathershop
Black Radish Handmade
https://www.instagram.com/blackradishhandmade/
Pizza Party Printing
https://www.pizzapartyprinting.com/
Stellarium Jewelry
http://www.etsy.com/shop/stellariumjewelry
&
http://instagram.com/stellariumjewelry
More Vendors to be announced!
We'll also be giving away t-shirts from our friends at 97Underground.Com throughout the night as well! So come out early, stay late, and party hard!
'Metal Monday' - DJ's spin Thrash, Death, Stoner, Doom, Classic Metal, & More!Plus, special theme nights, movies, drink specials, ticket giveaways to area metal shows, etc!
For more info on weekly specials and events click HERE!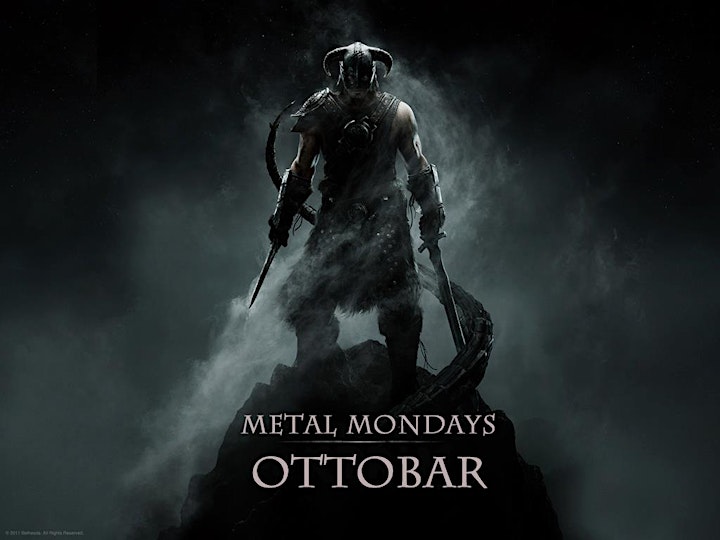 Venue Information:
Ottobar - Upstairs
2549 North Howard Street
Baltimore, MD, 21218