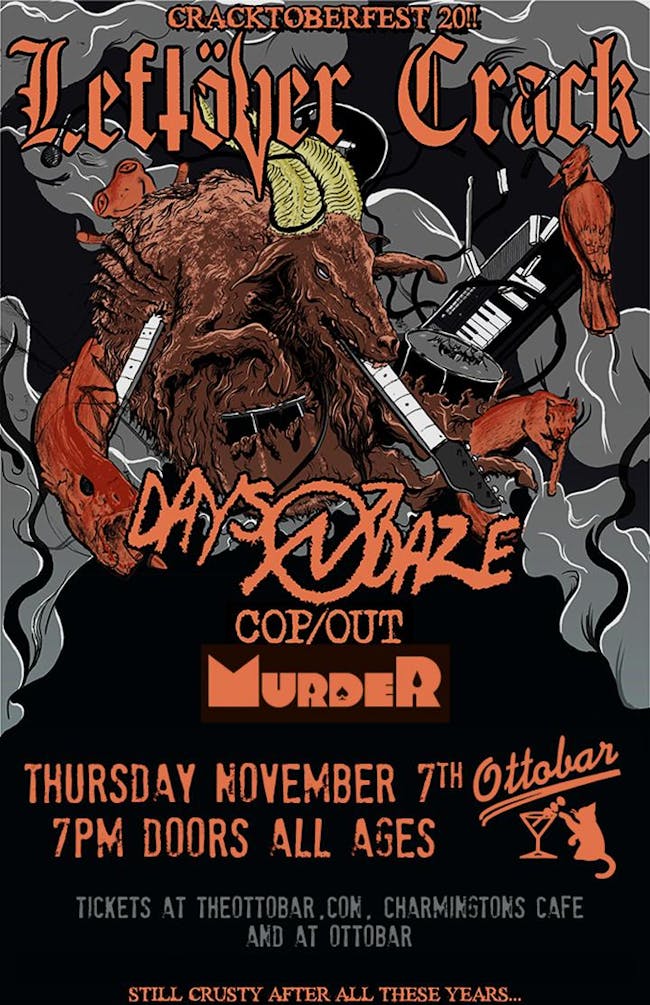 Leftöver Crack, Days N Daze, Cop Out, Murder
Patrons under 21 years of age pay a $2 surcharge at the door.
Leftöver Crack
Political Ska-Punk band hailing from New York City, emerging from the breakup of Choking Victim circa 2000.
Line-up:
Stza (Scott Sturgeon) - Vocals
Alec Baillie - Bass
Brad Logan - Guitar, Vocals
Donnie Morris - Drums
Chris Mann - Guitar
Former Members:
Amery Smith
Brandon Chevalier-Kolling
Ezra Kire
Ara Babajian
Official Website http://www.leftovercrack.org/
Days N' Daze
D.I.Y. Riot Folk band based in Houston, Texas.
Formed in 2008 by Whitney Flynn (Vocals/Trumpet) and Jesse Sendejas (Vocals/Guitar).
Official Website http://daysndaze.bandcamp.com/
Copout
Hardcore band from Memphis, Tennessee, US.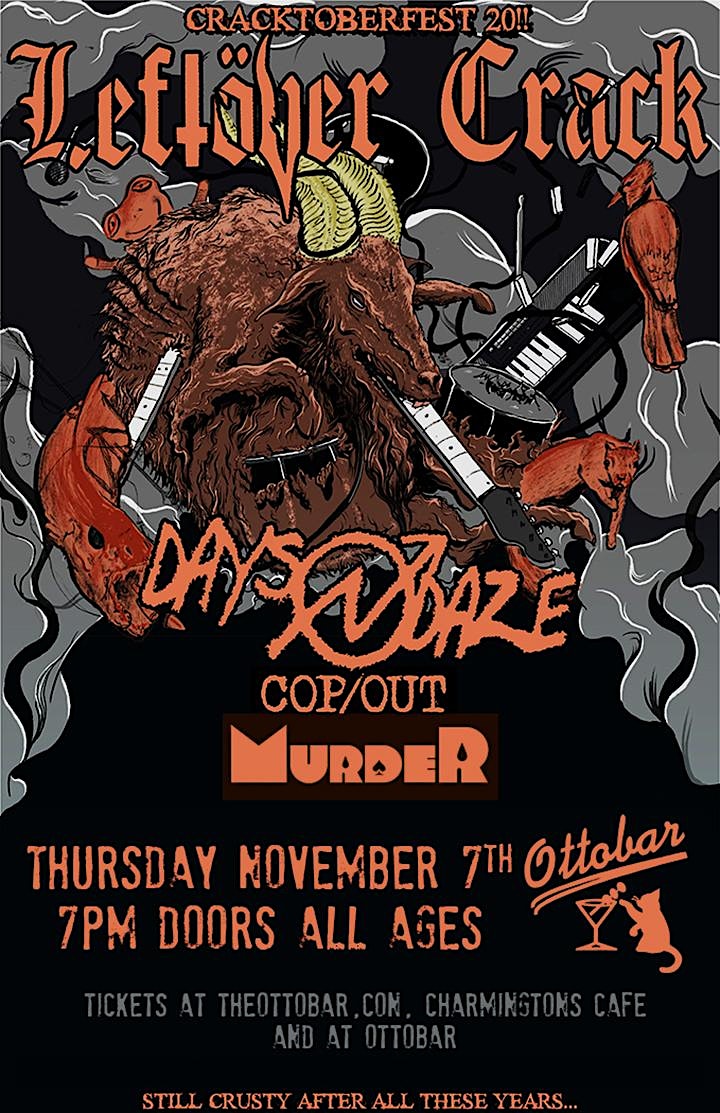 Venue Information:
Ottobar
2549 North Howard Street
Baltimore, MD, 21218