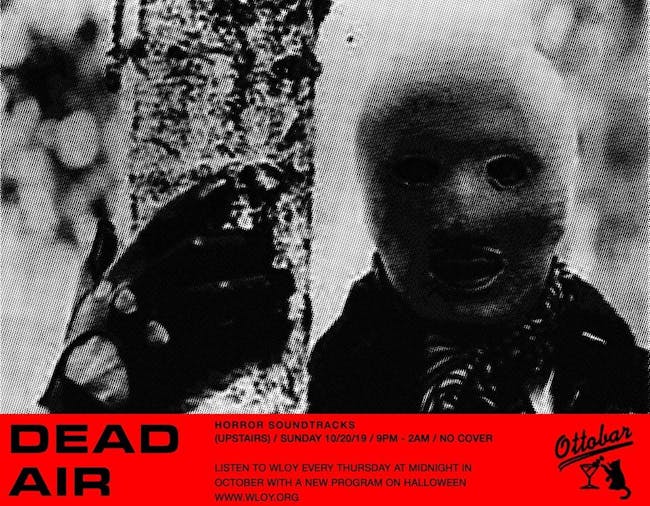 DEAD AIR: Horror Soundtrack DJ upstairs at Ottobar 10/20
Now in its sixth year, the annual radio program DEAD AIR on WLOY Loyola Radio has broadcast one to two hour shows of Horror Soundtracks. Started by Terence Hannum (Locrian/The Holy Circle) the show has gained a dedicated following.
Head upstairs at Ottobar to listen to hours of horror soundtracks, watch select horror/giallo films and get items from Scream Factory, Deathbomb Arc, Relapse Records and win tickets to see ZOMBIE at the The Senator Theatre.
Tune in to WLOY every Thursday starting 09/26 at midnight to hear the past programs with a new one on Halloween at 7pm and midnight (www.wloy.org)
Also you can listen here for more:
https://www.mixcloud.com/DeadAirHorror/
Venue Information:
Ottobar - Upstairs
2549 North Howard Street
Baltimore, MD, 21218